Semi-Private Music Lessons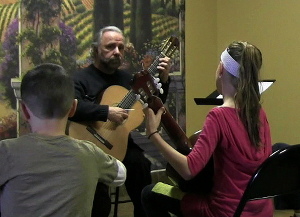 For the cost-conscience consumer, or for those looking to do something extra-special with a buddy, these 30-minute semi-private music lessons are structured for two students of similar age and level of ability. Classes meet weekly and are designed for students ages 11 to adult.  No previous experience necessary. Excludes piano. Cost: $275 per person plus registration fee and materials.
Visit our faculty page to read the bios of our talented instructors.