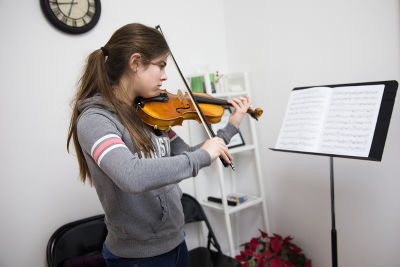 Violin Lessons
Knight Music Academy offers Suzuki violin lessons, as well as traditional violin and viola lessons for children and adults. Suzuki violin lessons at Knight Music Academy are a great way to introduce your children to music. We offer private or group lessons. Private violin lessons are available in 30, 45, and 60 minute sessions, and run in 11-week quarters. The Academy hosts seasonal recitals to help students build confidence and performance skills.
Knight Music Academy is committed to offering only the best music instruction, and keeping with that goal, the violin instructors at Knight Music Academy have outstanding credentials. Our violin instructors are professional violinists with many years of teaching violin to children as well as adults. Our instructors are friendly, patient, and will work with you at your pace to ensure you not only learn violin, but have fun too!
Fiddling Classes
The Knight Music Academy is pleased to offer a fiddling class on Saturdays this Fall. This class will introduce students in Suzuki Book 2 and above (or equivalent) to American folk, bluegrass, and Irish fiddling. We will explore bowing styles, rhythms, and ensemble playing that make this style so unique. Open to violin, viola, and cello. Please speak with instructor if lower than book 2 and interested. Students should purchase a copy of Fiddle and Song Book 1 before the start of class.
Now Renting Violins and Violas